Blundell Sands- The Serpentine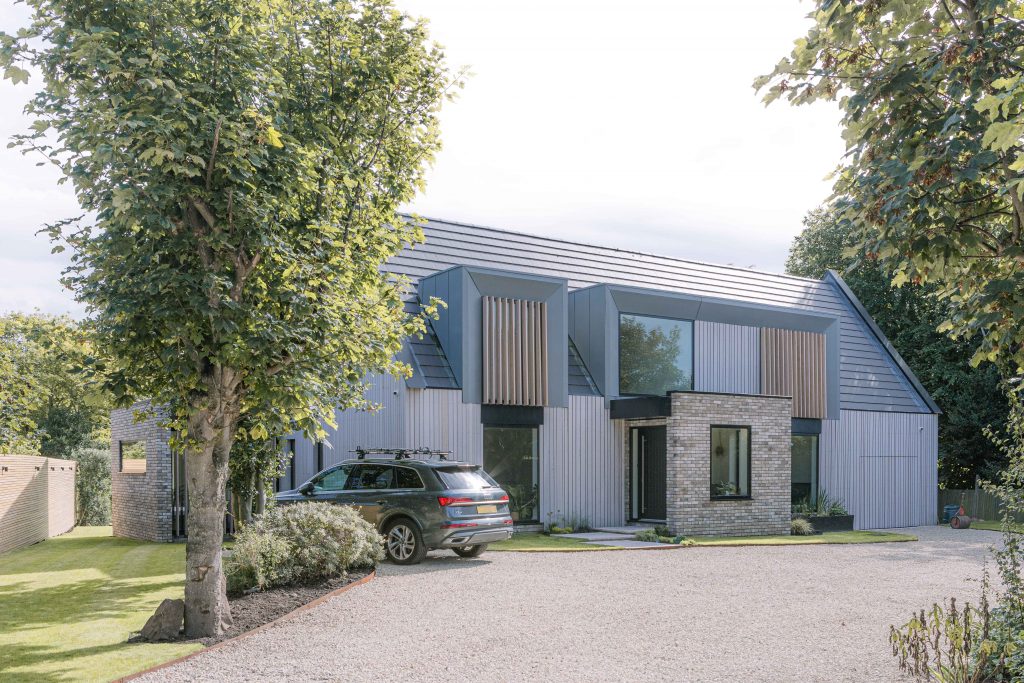 J&K Construction Limited had the pleasure to work with Twentysix Architects on this amazing project. We were employed directly by the clients to refurbish the old 1960s bungalow and extend as per the architects plans. We worked alongside our client who is also a property developer, which added huge value to the project. The materials used included Zinc roofs, Scottish Larch cladding, BEA majestic bricks, Aluminium window and doors, glass balustrades, porcelain paving and brick steps, Scottish Larch brise soleil detailing over windows with bespoke aluminium brackets.
CrossFit Gym- Coastline CrossFit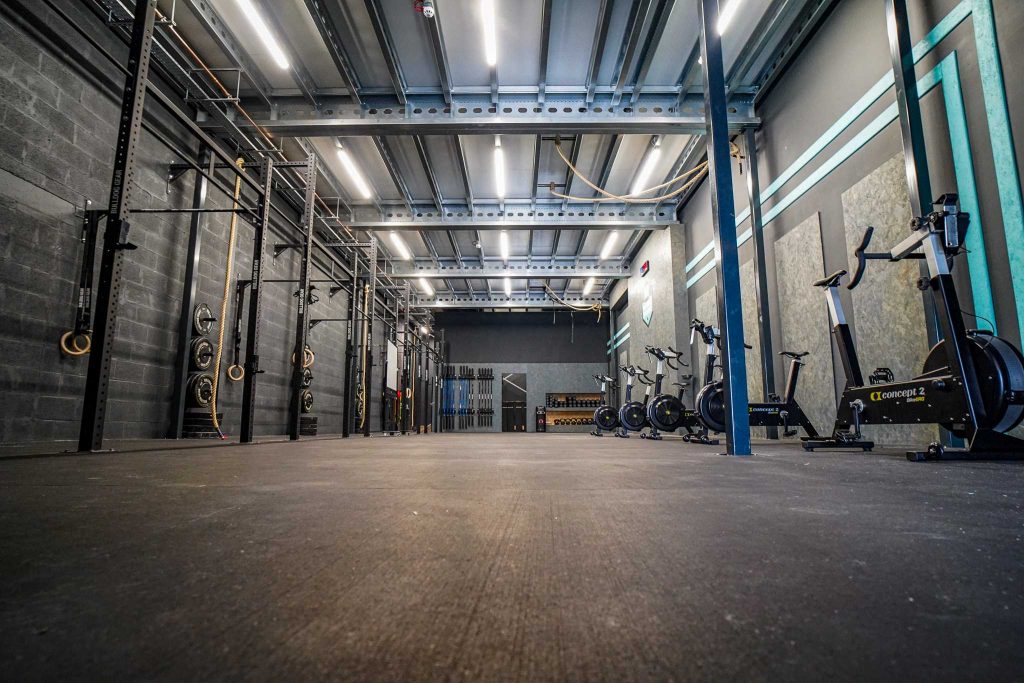 J&K Construction Limited recently designed and built a local CrossFit gym for its client Coastline CrossFit. The project included stripping out the existing restaurant and a full fit out. The fit out included installing a mezzanine floor rated to carry the specialist gym equipment stored above along with a changing/ shower area and massage rooms. On the ground floor we installed a fully fitted café area, a disabled WC, specialist 20mm rubber gym flooring, bespoke designed flooring including the clients logo carefully cut into the vinyl, shop front refurbishment and signage and of course the installation of all gym equipment. This was a turn key project which was all delivered in under 3 months from receiving the keys.
---
Warbreck Garden Centre
Since 2014 J&K Construction have been making improvements to Warbreck Garden Centre. It all started with the construction of a portal frame building to house the new restaurant. The restaurants success lead to the requirement for an extension in 2018 which we also carried out. In January 2020 we started a 1000m2 new build retail extension which included new office space and a new deli counter.
Towards the end of 2020 we started the much needed car park extension and improvements which included new paving, steps, planting of trees and tarmacking the new road surfaces.
We also undertook a SUDS strategy to ensure the surface water had adequate storage before it entered the local waterways. This included installing large water storage crates beneath the car parking and road surfaces.
J&K Construction was employed by the client to include the design and build of these elements and we look forward to working with them again in future projects.
---
Riddings Road, Hale
J&K Construction were instructed to complete a full refurbishment and extensions of a property on Riddings Road, Hale. This project included demolishing existing structures and adding a large extension to the rear, and a large loft extension to the 2nd floor. We also designed and installed the Heating and electrical elements which included full Underfloor heating to the ground floor, a new boiler and pressurised hot water cylinder with Nest heating controls.
This property had 5 new bathrooms installed, all to a very high specification, along with a secondary hot water system to ensure hot water to every hot tap instantaneously.
The kitchen was supplied and fitted by a local kitchen company, Wells and Hewitt who we would recommend to our clients having worked with them on multiple projects over the past few years.
Following starting this project, we were approached by the next door neighbours who also had plans to build an oak frame extension. We completed this project along side our existing project. This project was designed by the clients son who is an architect and included the demolition of existing structures and the construction of a structural oak glazed frame, with a lead roof covering.
---
Bower Road, Hale
We completed this project for a family who wanted to reconfigure the property to better suit their family needs. This included demolishing nearly half of the property before extending on the ground, 1st and 2nd floors. The internal layout was totally reconfigured and consisted of a full fit out including removing all of the existing plaster, heating and electrical installations.
We installed 4 new bathrooms in this property and a new Wells and Hewitt Kitchen.
We designed the open plan living area to the ground floor without the requirement for a steel post which meant a very large steel was installed to create the open plan living area the client wanted.